Many travelers visiting Hong Kong end up also setting foot in Macau. It's not surprising at all. Macau is fascinatingly vibrant and energetic.
But the biggest reason why Hong Kong and Macau are always in the same bundle they're easily accessible from each other, only around an hour apart by ferry.
Some plan their trip with both cities in mind. In many cases, they book a flight to Hong Kong and a return flight from Macau, or the other way around.
You have two options: by ferry or by shuttle bus via the newly opened Hong Kong–Zhuhai–Macau Bridge (HZMB)
1. By Ferry: Ferry to Macau from HongKong is one of the most easy & economical option. It takes around an hour to cover the distance & is easily accessible. There is a ferry after ever half an hour travelling to macau.
The price for the ferry ticket from Hong Kong to Macau is the same for both the adults and the kids, and only varies as per the weekday or weekend, and time of the day. So, if you are booking a ferry from Hong Kong to Macau on your next trip, make sure you have have checked the respective prices and timings.
Price For Ferry Ticket For Cotai Water Jet
* HKD 304 for a round-trip during the daytime on weekdays
* HKD 321 for a round-trip sailing during the weekend
* HKD 170 for one way sailing during the weekdays
* HKD 160 for one way trip during the weekend
2. By The Hong Kong-Zhuhai-Macau Bridge Shuttle Bus : This is the longest sea-crossing in the world, connects the cities of Hong Kong, Zhuhai, and Macau. This crossing is open 24 hours. There are shuttle buses going from Hong Kong to Macau at all hours, they cost 65 HKD normally (70 HKD at night: 12-6 AM). The buses take around 45 minutes. In Hong Kong, there are direct shuttle buses starting from Hong Kong Airport, Tsim Sha Tsui and Central to Macau via the bridge. You can buy tickets offline as well as online.
The shuttle buses also have half tickets to sold to:
* Children under 12 years old
* Children with height under 120 cm
* Elders above 65 years old
* People disabled
Taking a ferry to Macau would be the most economical and efficient bet. You have plenty of options, price ranges and can be picked up from different points across HK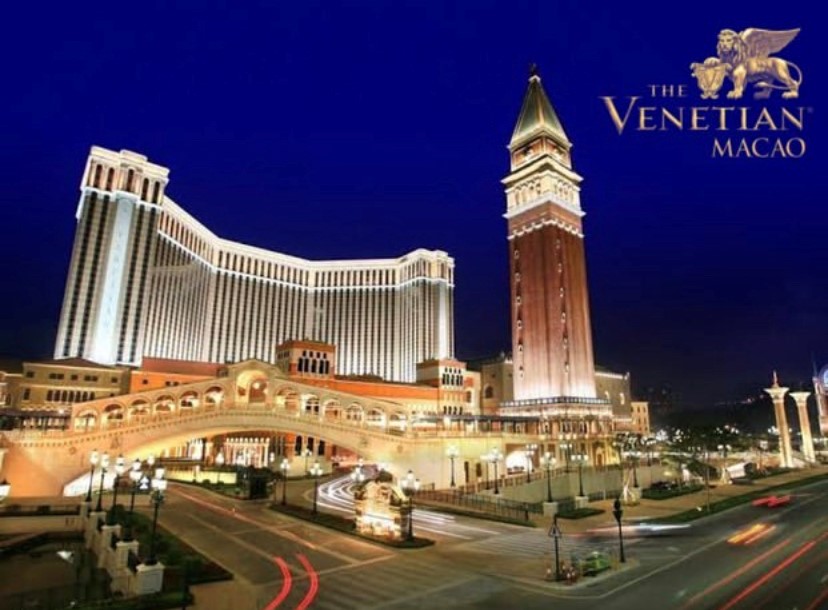 Why Stay At the Venetian Macao
The Venetian Macao is the flagship casino resort on Macau's bustling Cotai Strip. Modeled on its sister property in Las Vegas, the Venetian Macau is themed on the romantic streets and canals of Venice.
Its an hour long ride from Hongkong by ferry.
Reasons to stay At The Venetian Macau
1. Kids Friendly : The Venetian is a kids friendly place as it has Qube an Indoor playarea which is not less than a day care.
2. Has one of the world's largest casino : The Venetian is the sister property of the one in Las Vegas & have the best n finest casino which is open 24/7 .
3. Be surrounded by real Gondoliers: It Feels Venice when you are at the Venetian surrounded by the real gondoliers and can ride the gondola
4. Shop till your heart is content: Its has a huge spread of multi brand shopping story from H & M to Rolex you name the brand & it's available.
5. Indulge The goodness of Food : Its has a multi cuisine menu for dine in room and has the real authentic taste in all their cuisine. I have personally tried Indian & Italian and they all were yum..!! The Venetian Macau Is A Must Visit When In Macau.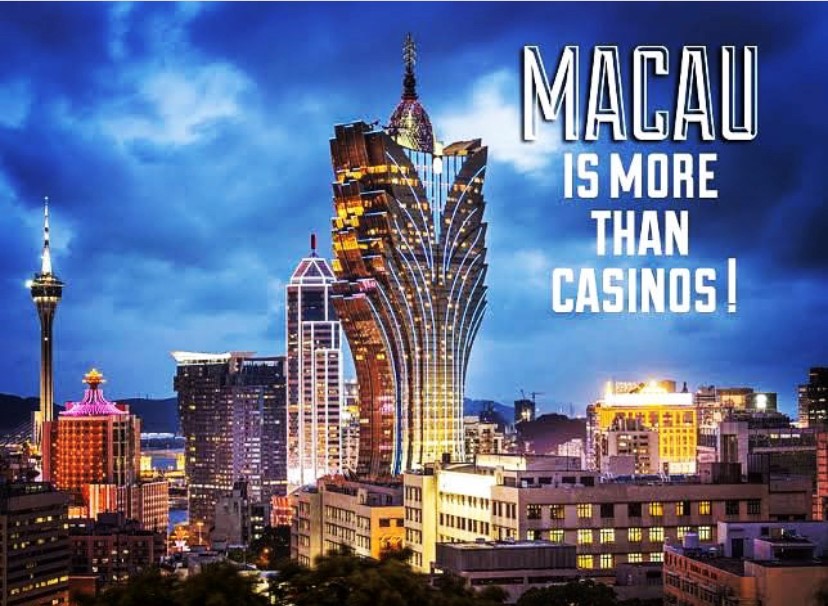 Macau With Kids
Macau has changed..!! It has become the only area in China with legalized gambling and in true words a mini version of Las Vegas, the influx of U.S.-based casinos has ironically made the area a lot more kid-friendly. I wished that I'd booked more time as there now are plenty of things to do in Macau with kids.
If you are travelling to Hongkong , Macau is a Must. I did thought 3 Nights would be enough but no there was still a lot that you can explore but a minimum of 3 night stay at Macau is a must specially if your travelling with kids.
My stay was at The Venetian Macau and it was the best experience to explore this huge & finest property of Macau. It's kids friendly and had almost everything under one roof from play area to 24/7 supermarket you named it and it's in The Venetian Macao.
Coming to the things to do in Macau
1. Ride The Venetian Macau Gondala
2. See The House Of Dancing Water
3. Take The Kids To Qube ( Indoor Play Area At The Venetian)
4. See The Giant Panda
5. Visit The Macau Tower (Optional)
6. Go To The Beach ( Optional)
Don't Forget
1. If arriving from Hong Kong, upgrade to first class on the ferry. Doing so you will be allowed first to get off the ferry and into the customs line.
2. Also you don't really need to exchange Hong Kong dollars for Macanese patacas as they are widely accepted all over Macau.
Hope This Helps You Plan A Smoother Trip To Hongkong & Macau..!! .